Enabling you to shop ethically and sustainably
 At Salling Group, we work to improve everyday life. One of the things this means for us is that we will make it easy for our customers to choose healthy and sustainable products by offering a broad range at a competitive price.
We take responsibility for animal welfare
Animal welfare has long been a priority for Salling Group, and we have launched and participated in a number of initiatives to give our customers better opportunities to choose animal welfare, and we have set ambitious targets in this area. Central to this effort is our partnership with Animal Protection Denmark, and we continue to increase the number of products with the highest level of animal welfare.

Through our partnership with Animal Protection Denmark, we seek to inspire our suppliers to think animal welfare into their production so we can secure both a better selection and lower prices.

By ensuring a broad range and by openly communicating about the level of animal welfare, we make it easier for our customers to make informed choices when shopping with us.
Recommended by Animal Welfare Denmark
The label "Recommended by Animal Protection Denmark" is owned by Animal Protection Denmark (Dyrenes Beskyttelse). For more than 25 years, it has helped Danish consumers find food produced with the highest level of animal welfare. It implies that animals must have access to outdoor space and an opportunity to display their natural behaviour.

Today, around 430 Danish farmers produce goods under the label. On top of this, Salling Group offers a number of products from foreign producers, which you will only find in our stores. This includes the Løgismose chicken from France, lamb and mutton from Chile, and organic cheeses from the Netherlands.

In Salling Group's stores you will find more than 160 products across meat, eggs, poultry and dairy which are recommended by Animal Protection Denmark. Our buyers receive on-going training on the label and continuously work to expand the range of products manufactured with the highest level of animal welfare.
National label for animal welfare
We have actively participated in developing the Danish label for animal welfare. The label divides products into three categories of one, two or three hearts, where three hearts indicates the highest level. This makes animal welfare accessible for more people – and ensures that consumers drive the development.

The label was introduced for pork in 2017, and since then the proportion of meat with the new label has grown steadily. Today the label is not only used for pork but also for meat and dairy cattle, broilers and dairy products.
No eggs from battery hens at Salling Group
Back in 2009, Salling Group was the first to change the labelling of battery eggs from 'fresh eggs' to 'battery eggs'. In 2017 the last battery eggs were removed for our stores, and by the end of 2019 battery
Leading in organics
Salling Group wants to make it easy for consumers to choose organic. This is why we have been working on delivering a wide range of organic alternatives to conventional products at a good price.

Netto has been at the forefront in a number of areas and today sells more organic products than any other supermarket chain in Denmark. Moreover, Netto has its own organic brand ØGO comprising more than 150 products.

In føtex we offer the industry's largest selection of organic products today with more than 1,400 organic goods. The goal is to have 2,000 organic goods in 2020.

We want to continue this development towards freedom of choice, which is why we have launched a three-year plan with the objective that all føtex stores by end 2020 have an organic alternative to all products.
The Løgismose chicken – from niche to mainstream
The Løgismose chicken is reared in open areas in forests in the French Pyrenees and is certified under the French system of animal welfare labelling, Label Rouge, and recommended by Animal Protection Denmark. The Løgismose chicken today has overtaken conventionally farmed chickens in our Danish Netto stores, and is now the best-selling type of chicken.
The Antonius pig – more space to roam
The Antonius pig has been bred since 1986 by selected farmers in cooperation with Danish Crown. The Antonius pigs have 30% more space than conventionally farmed pigs and get fresh bedding every day. Also, the sows move freely in the sties, and tail docking is not permitted. Products from Antonius pigs have played a central role over the years in making animal welfare available to consumers at a good price.
The Salling Pig – raised on grass
The Salling Pig is a free range pig sold in the Salling department stores – and the only pig in the retail sector in Denmark that is on grass all year. It is bred in large meadows and moved several times a year so that it always has access to fresh grass and plants.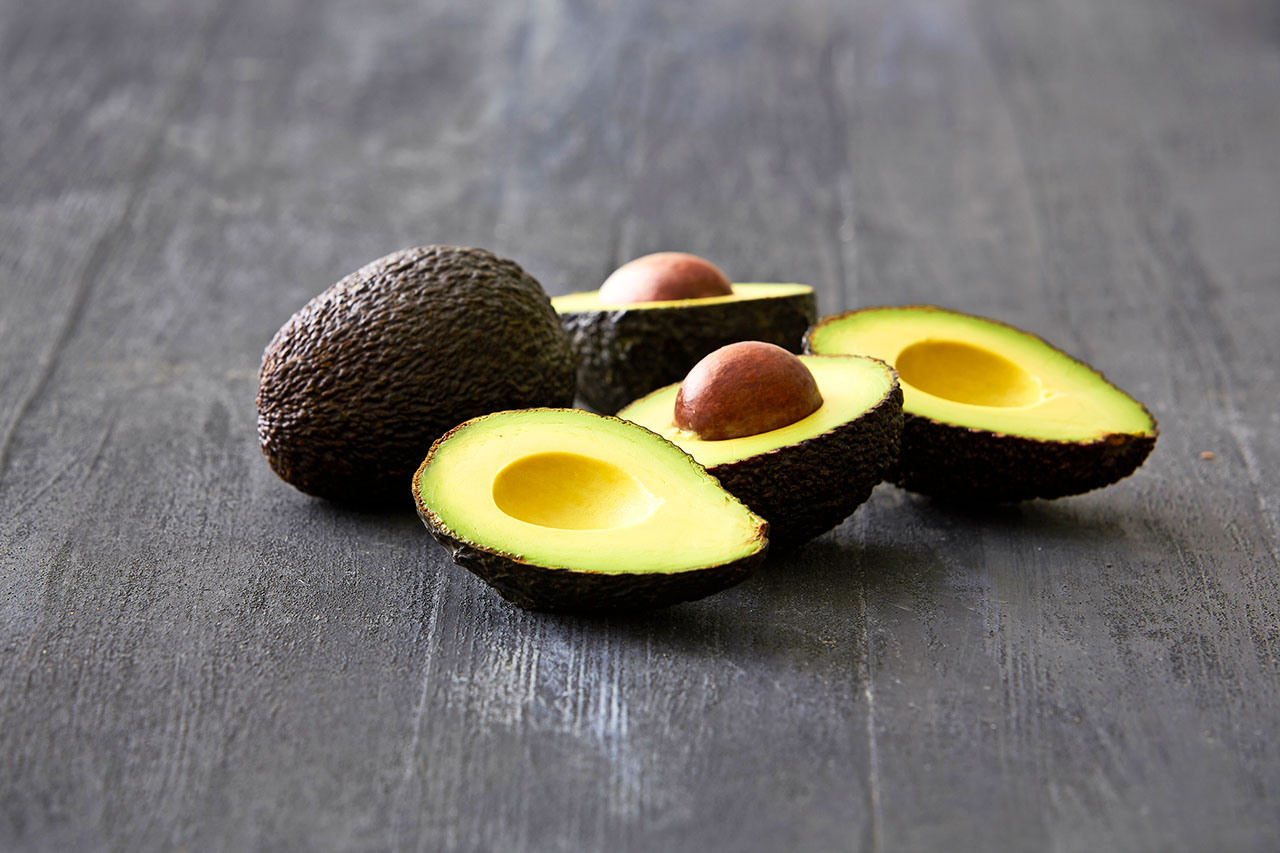 Green coating to prolong shelf life of avocados
In its efforts to reduce food waste, Salling Group is testing, as the first retailer in Denmark, a new technology that protects and prolongs shelf life of fruit and vegetables significantly. The surface of the fruit and vegetables are coated with an invisible, edible plant coating which simply improves quality and durability.

The technology has been invented by the Californian company Apeel and is said to prolong shelf life by one and a half times. The coating is made from plant based ingredients that can be found in peels, seeds, flesh and pulps as known from fruits and vegetables we already eat. The layer is invisible, harmless and edible and is added to the products on the production line.

For a start Salling Group and Apeel test the technology on avocados. The intension is, however, over time to adapt the concept for a series of fruit and vegetables if test results and customer feedback are positive.
Soy

Soy is an important source of protein used in many of our products - especially as an ingredient in feed for production animals. The production of soy may, however, have severe negative impact on both climate, the environment, wildlife, human rights, and local communities.

Deforestation of rainforests in South America is often closely related to the production of soy. This is where soy is typically grown, and in order for the plantations to have proper space, the lush forest is sacrified. This has negative consequences for wildlife and local communities that have to move – not to mention the damage to biodiversity.

It has to stop and that is why Salling Group – by its as co-founder of the Danish Soy Alliance, and in full compliance with the European Feed Manufactures' Federation guidelines – has set the goal, that the soy purchased, directly or indirectly, has to be sustainably produced. The ambition applies across all brands in all of Salling Group's chains.
Salling Group's ambition for responsible and sustainable soy
All soy used for the production of own products which constitute a minimum of 40% meat content and products with a minimum of 5% soy content must be third-party certified in the form of RTRS / ProTerra credits of physical certification by the end of 2020.
Salling Group will endeavour to use only third-party certified soy in the form of physical certification by the end of 2025 in own products.
Salling Group will support relevant research and development of alternative protein sources to supplement or replace soy.
To reach our ambition, we will increase traceability at all levels of the supply chain and ensure compliance with laws and regulations so that we move towards physically verifiable soybean supply chains. We will maintain our focus on environmental management by applying third-party certification and standardisation systems recognised by the Alliance, thereby helping to address issues such as deforestation, biodiversity loss and improper management of agricultural chemicals. In addition, we will ensure proper working conditions and continuously contribute to the elimination of child- and forced labour.



The total soybean imprint of Salling Group is calculated to be at around 32,00 tonnes. By far the largest part of this is made up of indirect soy consumption as animal feed in meat products (70%) and dairy products (about 28%). Direct soy consumption represents only about 1.5% of Salling Group's total soybean imprint as soy in its direct form is found in only a few products, such as soy milk, soy sauce, and edamame beans.